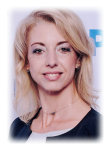 Małgorzata J. Grzegory
Chairman of the Board
He has been passionately dealing with corporate tax issues for over a decade. For 19 years associated with the company HOCHTIEF Polska, where he currently serves as the Manager of the Finance and Treasury Team. In the years 2017-2019 she was a Member of the Management Board of PCTA. Full of positive energy and ideas, she is happy to take on new challenges. In her free time, she loves dance and sport (squash and crossfit).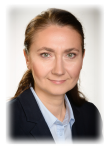 Aleksandra Filipowicz 
Vice President, Board Secretary
She began her adventure with treasury more than 20 years ago at PTK Centertel, currently Orange Polska, in the area of Financing and the Treasury. He shares his passion in the field of treasury, knowledge and experience with colleagues and future treasurers as well as students of economic schools. For over two years he has represented PCTA in the European Association of Corporate Treasurers (EACT). He is interested in landscape architecture, loves traveling and discovering the corners of Poland, especially those less frequented.

Jacek Wnuk
Vice President
He started his professional path in 1993 in the Controlling Department at a banking institution. For 16 years associated with the broadly understood issue of Treasury. From 2001, the Head of Treasury at Mercedes-Benz Leasing Polska Sp. z o.o. He is one of the founders of our Association. He likes beautiful cars and music.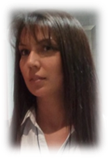 Małgorzata Fajdek
Member of the Board, Treasurer
She gained her professional experience mainly by climbing career levels in the finance and accounting department of one of the companies of the Sobiesław Zasada SA Capital Group. Since September 2012, he has been working as the Chief Accountant at PGA Polska, belonging to the French capital group PGA Motors, operating in the automotive industry. She is a real optimist, likes challenges and constructive discussions.
Robert Koszela
Member of the Board
Robert Koszela has been associated with the Association since its inception. For several years he was a member of the Audit Committee in the Association. He devoted his entire professional life to corporate treasury issues. For 12 years, as Treasury Manager at Budimex SA, manages exchange rate and cash risk, participates in obtaining credit products and conducts financial transactions.